Discussion Starter
·
#1
·
I have an unused alloy quad rail for a 556. Make me an offer. If we agree on a price we split shipping in lower 48...fair enough? This thing is brand new. No BS. Never even been mounted on a gun. I will post pics if I can figure it out.
Guys, if you own a sig556 you cannot have one of those polymer rails on it. The alloy is SOOOOO much nicer. In my humble opinion the polymer looks cheap.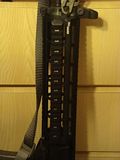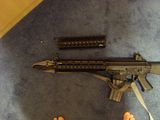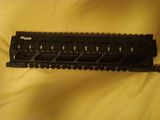 Ok I posted some pics a couple of it by itself and what it looks like while on the gun. I even put both of my quadrails in one picture to show that this is an extra, brandnew, never mounted rail. Have at it fellas and PM me with your offers. I am even up for a trade. I am in the market for a bipod, vertical grip (the one with the notch so you can put the light switch in it.), and an actual flashlight. Or even some other cool stuff for the 556 that you may want to trade. I look forward to hearing from you.