Discussion Starter
·
#1
·
After seeing this advertised for sale on another site I requested some pics to see more of the gun. The seller had purchased this new, carried it on occasion and never fired it.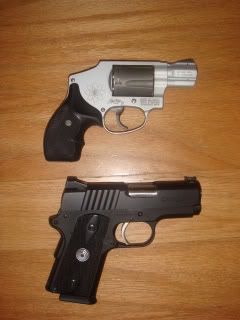 He at first started with retail prices and so on then went down to the mid 600's. I made a really, really low offer for the gun and all gear. IWB holster, mags, extra grips and so on.
I did not hear back from him for over a week and had honestly forgotten about it until he emailed back accepting my offer.
So now I own and LDA Carry 9. Yet another trigger to get used to. My wife is ready for it though size of the J frame, roughly, magazine fed, can be carried locked and cocked, with a bigger round than her 238.