Discussion Starter
•
#1
•
OK, so I think I am done with the 556. I am going to add some features: bipod that I wont even keep mounted on the rifle, and a tango down vertical grip and have the x400 pressure switch mounted in it.
OK so it has the alloy quad rail, mark VX-3 (2.5-9 magnification), surefire x400 (dead on laser BTW). I do not have to waste my time typing the cool operational features (since you guys already know them) of this rifle so I will not. But I have attacked a pic of it. I have the x400 mounted to the bottom rail but am thinking of putting it on the right side. How do you guys feel about this rifle?
Please fire away with comments, suggestions and of course constructive criticism. Thanks in advance.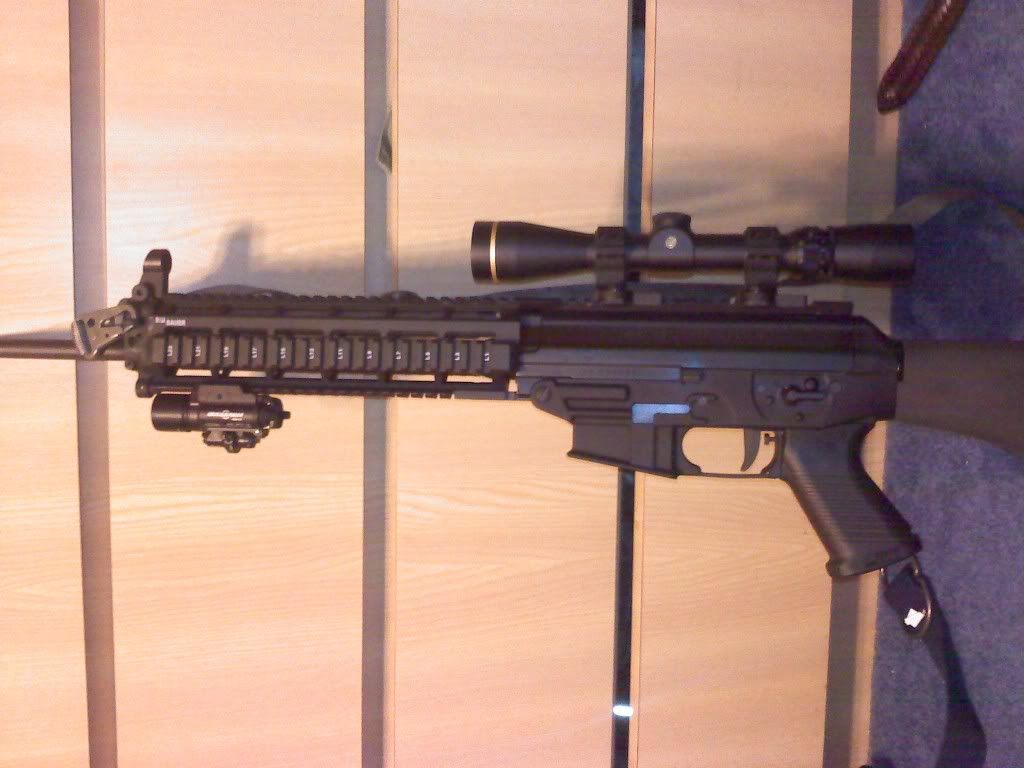 [/img]