Discussion Starter
·
#1
·
I have been searching for a good deal on a 226 lately and was about to bite the bullet and go the gunbroker route when out of the blue on another site, yes Margaret there are other gun sites, up pops a very, very nice 226 with a rail and night sights, that had been purchased in Feb 09 selling for the sum of $500 plus shipping.
I could not pass it up especially after seeing the pics the seller sent it looks like a brand new gun. It has been fired but not much and the seller has taken very good care of it.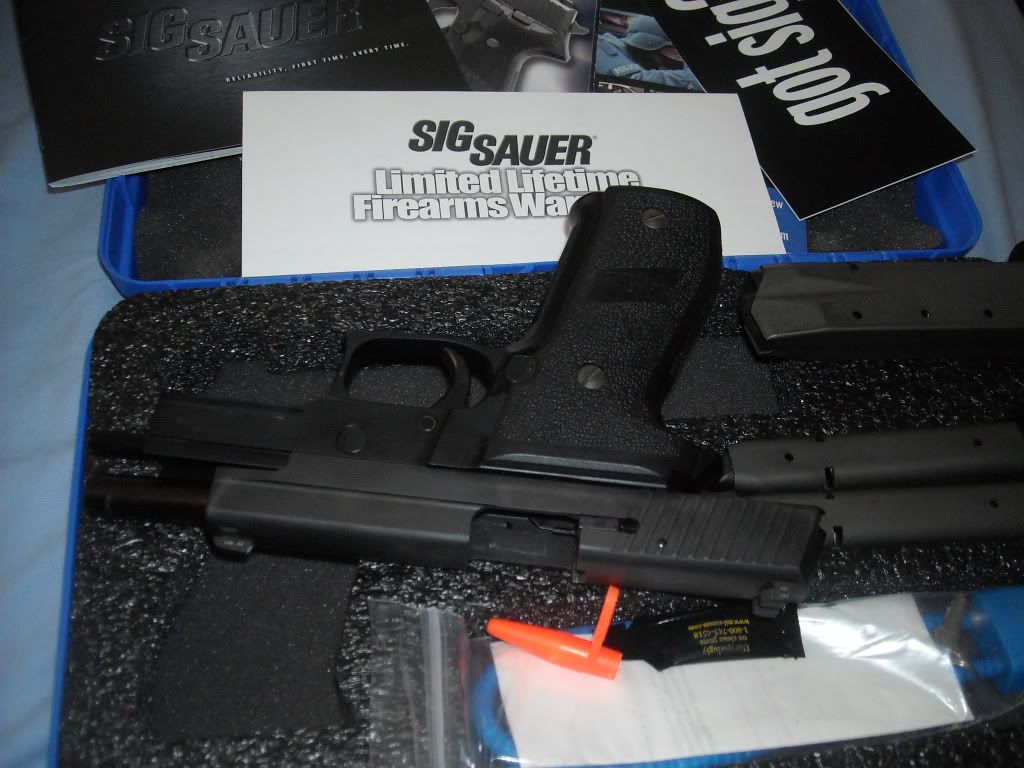 My goal is to get one of each of the guns that I may be issued for my work over here so while at home will be able to keep up my skill level with that weapons system. All that is left now is a damn big Beretta 92. My SIG family is getting pretty big now will have to have the wife do a family photo or two.
Please if someone has had a bad experience with a 226 made in Feb 09 please keep it to yourself for a few days so I can relish in my moment.