Discussion Starter
·
#1
·
I loaded some Hornady 75g HPBT on LC brass, CCI BR primers and BLC2.
20 rounds, in 0.5g increments, from 21 to 24 grains. I shot 10 through the 556, and next weekend I'll shoot the other 10 from the AR for comparison.
All rounds were shot from the prone at 100 yards with a loop sling and heavy shooting coat and on my shooting mat (NRA HP 600yds style, in other words)
The rifle is now set up with a Samson front, with the post filed down to 0.050" and the rear is an LMT (or is it LTM?)
BLUF, judging by the spread in sq in, the rifle seemed to like the 22g best. and yet, 21 and 21.5 wasn't even worth scanning. Of course, short of using a monolithic ransom rest, we'll never know how much of the dispersion was my doing, but this is a practical test using the type of equipment I would normally use. Didn't use a scope because that's just not "my bag".
22g:
22.5g: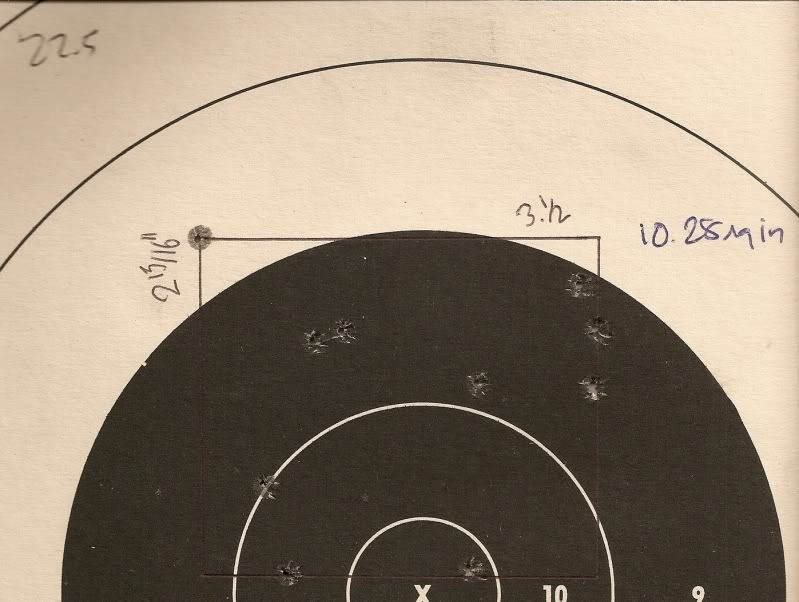 23g: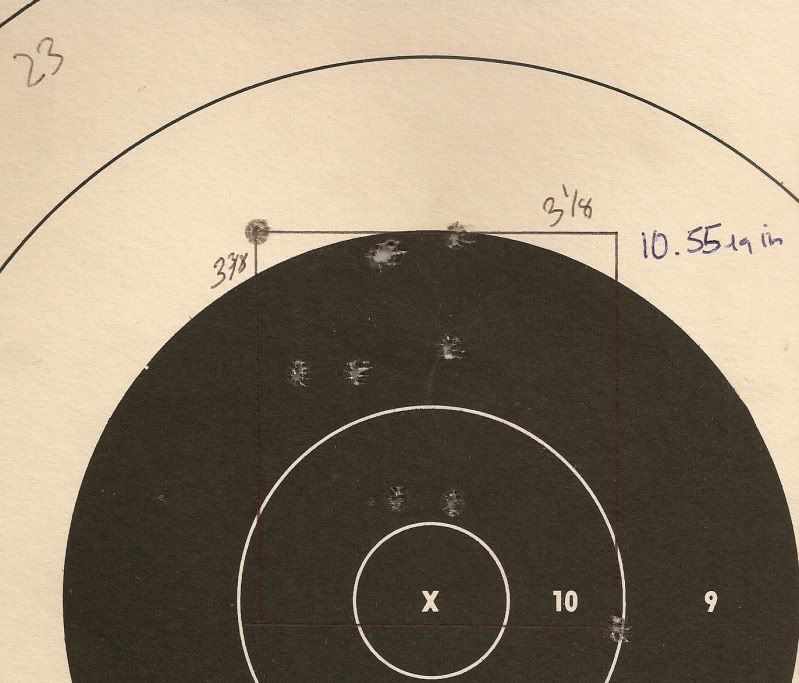 23.5g: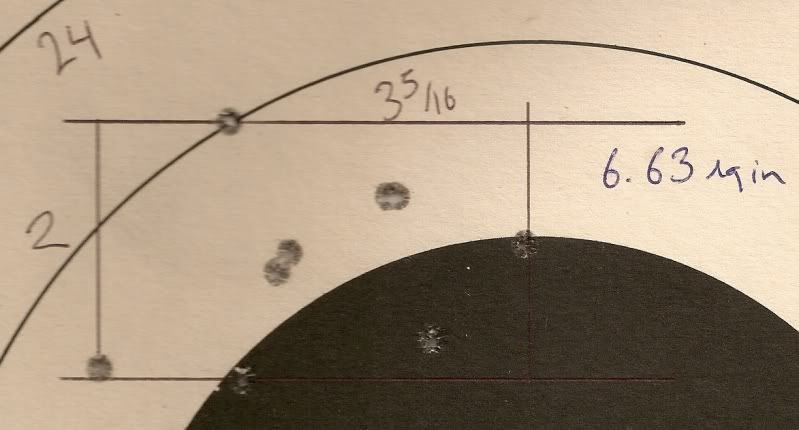 24g: